The Significant "B" That Offers a Myriad of Benefits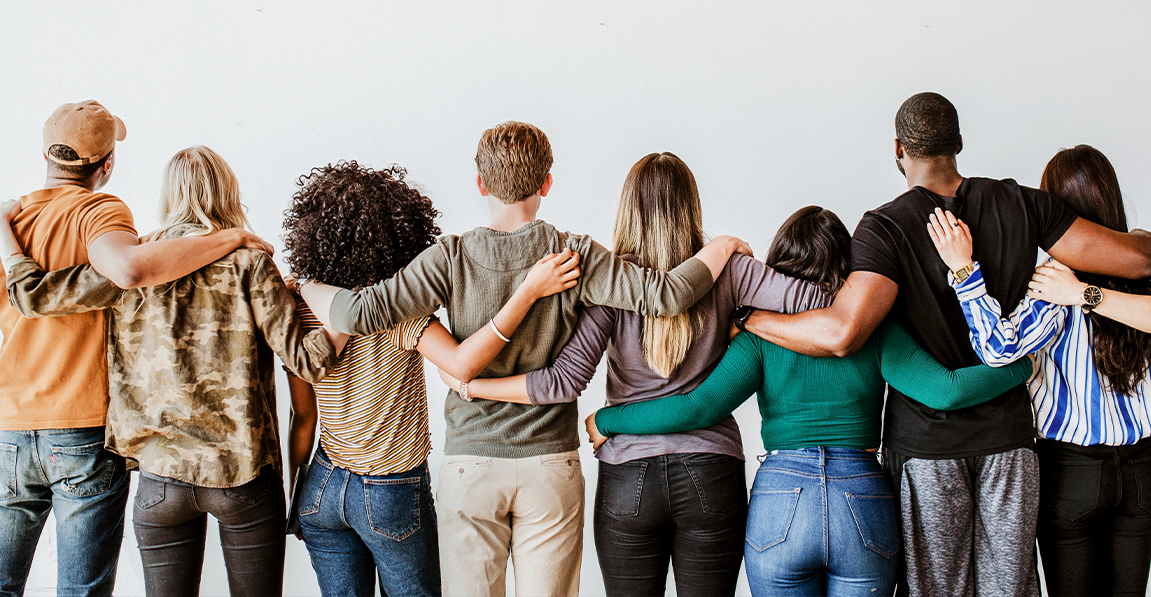 Clara and Mike, the Chief People & Culture Officer and Chief Diversity Officer of a large financial services firm in North America have been working hard over the last few years to provide an excellent employee experience, promote a positive work culture, inspire their workforce, and position themselves as an employer of choice.
They launched several new initiatives to reach their goal and actively promoted Diversity, Equity, and Inclusion (DEI) across the organization to achieve the larger goals.
The new initiatives included:
Hired people from varied backgrounds
Curated a top-notch welcoming practice
Provided equal opportunities
Ensured that their people are treated fairly
Launched excellent rewards & recognition programs
Created inclusive policies & practices and
Conducted gender pay-gap audits to ensure no pay disparity among the workforces
But, despite all these efforts, their retention rate was low, they sensed chronic disengagement, and there was no organic collaboration between the workforces.
Clara and Mike continued; they were determined to find solutions to their problems and conducted feedback surveys and nuanced focus group discussions at various intervals. At the end of the meticulous analysis, they discovered the missing puzzle piece – "Sense of Belonging," they also highlighted that most respondents chose not to recommend their firm as a psychologically secure place to work.
In a McKinsey & Company survey, 51% of employees had quit their jobs because they didn't feel a sense of belonging at work. The organizations recognized as best employer have constantly strived to cultivate a sense of trust and a feeling of security so employees can bring their true authentic self to work. "Belonging" is the feeling of security when the employees are truly accepted, included, and supported in the organization. Sense of belongingness is a by-product of DEI initiatives.
The Concept of DEIB
Belonging is the new "B" added to the acronym DEI which makes it DEIB and expands as Diversity, Equity, Inclusion and Belonging. Employee affinity and their positive relationship with the organization is a direct reflection of how well the DEIB measures are infused into the company culture and incorporated as part of the core values.
A Deloitte study found that DEIB offers a company 47% of balanced organizational management, 46% increase in competitive advantage in the industry, 40% of better and more accurate decision making, 39% of improvement in innovation, 34% increase in financial performance, and 30% of higher customer satisfaction. The paradigm shift from DEI to DEIB signifies the importance of building a culture where everyone belongs, which offers a plethora of benefits to the organization and its people, ranging from creating a sense of purpose at work to boosting the corporate brand image and reputation.
Takeaway: DEI involves actions and interventions that the organization drives, and belonging is something that employees can feel as an outcome of the DEI efforts.

Build a Roadmap!
When constructing a roadmap for belonging, the one-size-fits-all model may not work, as an organization encompasses people from different demography, social identity, cognitive ability, ethnic background, communication styles, etc. Each has different strengths, weaknesses, motivation factors, and vulnerabilities. Simultaneously, some are vocal about their "wants & preferences," and some are not, and as a result, they struggle to fit into the system.
For instance, recent research shows that a) Latinas and Black women are less likely than women of other races and ethnicities to report their manager supports their career development. b) Asian and Black women are less likely to have strong team allies. c) Latinas and Asian women are more likely than women of other races and ethnicities to have colleagues' comment on their culture or nationality.
Show extra care to underrepresented employees, women workers joining back from the maternity break or long career break, and fresh graduates entering work right after college.
Pay special attention to older workers returning to work, especially the ones who find it challenging to adapt to the new way of working and employees who have recently gone through massive emotional trauma.
Train the managers on unconscious bias and its influence on hiring decisions, appraisal ratings, and promotion decisions. This will ensure that the managers are aware of the types of biases and the ripple effect that they create. The managers who have gone through ethics training would know what values they should reflect & live by and lead the rest of the crowd by walking the talk.
Leaders should understand the unique hurdles faced by employees from these populations and create customized programs to cater to their needs to bring them forward. Doing this will infuse a profound sense of belonging and builds employee loyalty.
Role of Leadership
A recent study shows that 45% of employees' experiences of belonging depend on their manager's inclusive behaviors. Any cultural transformation in the organization always starts to form the leadership team. They should understand the goals and their role in making the change possible, show a high degree of commitment, and empower the HR team to drive the DEIB interventions.
To develop trust, the leadership team must be trained to be empathic. They should have frequent collegial discussions with their subordinates to learn what works and what doesn't, provide developmental opportunities for them, and avoid any negative behavior.
It is to be noted that only 6.6% of Fortune 500 CEOs are women. The executive team should make conscious efforts to build diversity at the leadership level; this doesn't mean just hiring more women leaders; the focus should be given to increase the holistic representation of marginalized people of color, including people of color, indigenous people, and LGBTQ+ employees.
Four Strategies to Create a Deep Sense of Belonging

Although diversity, equity, and inclusion are significant, the aspect of belonging addresses trust and emotional safety and creates an environment that helps people get the best out of themselves; here are some ways organizations can achieve that.
1. Promote a Culture of Courage:
Create a workplace culture that breeds bravery, not fear. Organizations that promote psychological safety give the liberty for their people to share even vague thoughts, challenge the status quo, ask bold questions, voice opinions, and share concerns without the fear of consequences or embarrassment and humiliation. Therefore cultivating a culture of courage requires leaders to set their ego aside, digest information and beliefs that differ from their own, and be humble to realize and admit that they had it wrong. This enables the leaders and associates to work through disagreements together.
Example: A pharma company that allowed employees to speak candidly and try different approaches to meet the deliverables achieved a wide range of product innovation more likely than the other market players.
2. Create Employee Resource Groups (ERGs):
These affinity groups create a safe platform for people to find their social community within the workplace. Like-minded people with a common interest and shared values come together and build genuine and meaningful connections. These forums create opportunities for knowledge sharing, learning new skills, and making new perspectives.
Takeaway: ERG enables people to find their tribe within the workplace and enjoy the support and care from each other.
3. Values are the Building Blocks of Culture:
Recheck if your organization's core values resonate with the "belonging" goals by asking these questions; Are empathy and openness valued at your company? Do the values pave the way for accepting people as they are and eliminate judgments? Is it creating self-awareness to treat others how they want to be treated? It is suggested to revisit the values if they need to be synchronized with the goals and create new ones that reflect and infuse the ideal culture you want to establish.
4. Customized Mentorship Programs:
Create programs and policies to cater to the needs and unique requirements of the employees with particular focus given to underrepresented employees and other vulnerable groups and support their well-being. Offer personalized mentorship programs to:
Create developmental opportunities and support them with career progression
Create workforce education programs to bridge the skill gap and sponsor the tuition fee
Enhance the accessibility standards
Provide emotional support
Understand how they like to communicate and build trust
Most importantly increase their representation at the leadership level
Intranet to Strengthen Connections and Foster the Sense of Belonging
It would be challenging to provide every employee with the feeling of being part of a caring workplace community. This is even more cumbersome when the resources work at different premises – at the head office, at the clients, and at the branch locations. However, a well-implemented intranet can help organizations to nurture a culture of belonging in the following ways:
Align Employees With Organizational Purpose
Keeping everyone informed and headed in the right direction is crucial. The organization's vision, mission, and objectives can be communicated from time to time through the intranet – on its home page, news sections, blogs, and podcasts, while highlighting the CSR initiatives, etc. This gives employees the big picture of what is happening at the organizational level, leading to a shared vision, and increasing commitment.
Reinforce Workplace Relationships & Peer Support
Employees working from scattered locations sometimes feel left alone and don't get peer support. An agile intranet platform powered by the mobile app can bring everyone together, even the frontline staff members who don't have access to a desktop/laptop. The intranet can boost collaboration, social interactions, and a sense of camaraderie. For example, organizations run a 'pet of the week' column and encourage working parents to share parenting advice, all to strengthen bonds and to bring like-minded people together.
Promote Trust Through Openness & Transparency
Honesty and openness are closely linked with cultivating belongingness. An intranet helps an organization to disseminate information to everyone at the same time; this prevents miscommunication and disconnect. Using the intranet as an open platform for discussion, including allowing employees to have direct access to the leadership team through leadership speaks, webinars, and Q & As promotes a culture of transparency and trust.
Give Employees the Power of Voice
It's crucial to empower employees to exhibit the value they bring to the table and encourage leaders to listen actively to everyone's voice. The intranet provides an invaluable platform for discussions, opinions, and feedback so that people at the workplace are given opportunities to express ideas and concerns that can influence decisions at work through their feedback.
Summary
Even though the first step begins with leaders, everyone in the organization must actively contribute towards building a culture of belonging. Everyone should eliminate unconscious biases, actively listen to what others say, and provide constructive feedback.
In conclusion, DEIB measures are more than just hiring "X" percentage of resources and maintaining the gender ratio – it is about creating an equitable work environment and building a culture of belonging that allows employees to prosper by being themselves. Achieving this would require combined efforts from the organization, leaders, and people with the right tools, policies, and interventions. Leverage PeopleOne, our SharePoint-based modern intranet to make employees feel valued and appreciated, and increase their sense of belonging.