6 Ways Internal Communication Can Inspire Diversity, Equity & Inclusion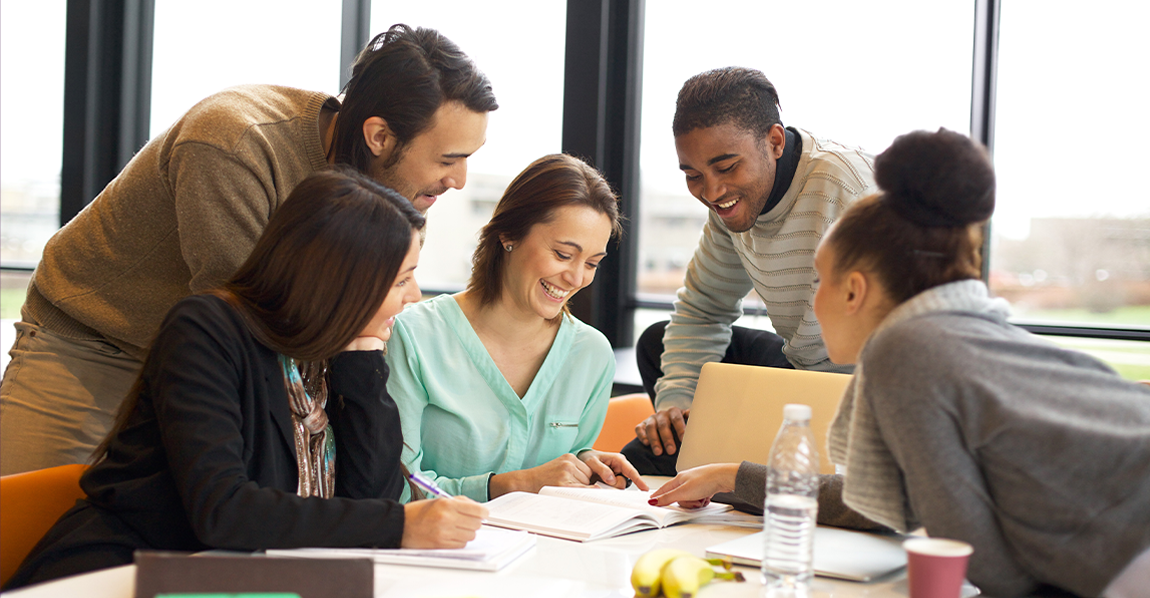 Today's workplace is more diverse than ever before. Businesses spend one-third of their resources at work, making it the ideal setting for cultivating a culture of diversity, equity, and inclusion (DE&I). So, the modern workplace is the right place to start if you want a change. It's a tall order, but let's see how we can start.
The millennial generation is 16% more diverse, and the workforce will account for up to 75% of the millennial generation by 2025. Moreover,Deloitte says that 83% of these millennials are more likely to be actively engaged if they believe their company stimulates a diverse and inclusive culture. It is a critical step towards establishing a truly equal and fair workplace that influences every employee's experience at every stage of the employee lifecycle. 
Before we dive into how to improve the DE&I of your company, let's get to know what it is. 
What does it mean to be diverse, equitable, & inclusive at work?
DE&I stands for diversity, equity, and inclusion, three qualities that are mostly confused. But they aren't. Diversity manifests itself quite clearly in the workplace when you see a different group of people brought together. However, attracting and retaining diverse talent, encouraging engagement, fostering innovation, and generating business growth is impossible without equity and inclusion.
Diversity is composed of different elements, particularly the inclusion of people of other races, cultures, sexes, and so on, in a group or organization.
Equity refers to the fairness or justice with which individuals are treated.
Inclusion refers to the act or practice of including and accommodating people who have historically been excluded (due to race, gender, sexuality, or ability), thereby ensuring a sense of belonging.
To keep up with the changes, all organizations, regardless of size or industry, should design their corporate values and vision that support diversity and foster an inclusive culture. According to a McKinsey & Company study, gender-diverse executive teams are 25% more likely to be profitable.
A diverse culture of inclusion and belonging necessitates everyone's commitment and involvement in making the workplace equitable. But how do we get everyone on board to make this work? This is where internal communications supported by modern intranet software enter the picture.
How can internal communications become the top diversity, equity, and inclusion player?
Internal communications are uniquely aligned to shape and support an enterprise's approach to DE&I. Internal communications, as representatives of the employee voice, have the potential to be game changers for DE&I.
1. Promotes Employee Engagement
Similar to social media, workplace technology allows people to create a digital identity for themselves. We can all use our identities to find our voice in any ongoing DE&I discussions in the workplace. Internal communications can use this newfound employee platform, like PeopleOne, to share employees' thoughts, ensuring that a diverse range of voices leads the conversation about diversity. Internal communication can encourage employees to tell their stories through user-generated content or social engagement.
2. Allows Employee Engagement Surveys
Sending out engagement surveys to gather employee feedback on current policies or initiatives is an excellent way to identify gaps in your DE&I strategy, celebrate successes, and determine where to focus future efforts. To identify various perceptions pertaining to diverse groups, segment your surveys based on parameters such as gender, generation, ethnicity, or geography.
3. Open Doors for Appreciation
Employee DE&I culture can be very effectively leveraged by internal communication platforms where employees can appreciate and recognize each other when tasks or milestones are accomplished. This communication tool can motivate your employees and inculcate a culture of celebration and appreciation in your workplace.
4. Encourages Team Discussions
Your employees must be included in larger conversations. Through discussion forums, you can enable conversations and encourage social interactions. Features such as a company feed, comment sections on company posts, employee blogs, events, and forums allow everyone to share their thoughts and increase employee engagement. As more conversations about DE&I topics are initiated, and more people engage, even less confident employees will be inspired to participate actively in discussions. As a result, the company culture becomes more comfortable and richer, with every employee feeling more valued as they are given opportunities to speak and be heard.
Here, Chris O' Day, Director of Marketing, LGA, shares his thoughts on how PeopleOne, a Modern Intranet solution, supports their company's DE&I initiatives by opening doors for various discussions and making their employees feel they belong.
5. Removes Multilingual Barriers
Tailoring communications to employees' language preferences in various global regions and providing a native user experience can help nurture inclusivity and a culture of respect. An internal communication platform enables multilingual communication and eliminates the time-consuming task of translating content multiple times. It not only removes language barriers to inclusion but also ensures consistency, personalization, and participation.
6. Offers Mobile Access
Poor internal communication can be disastrous for businesses. Earlier, the company intranet was only accessible from a company PC. However, not everyone works from a desktop in the office these days, especially frontline workers who have been dealing with these issues for years. They must have remote access to the intranet and may even need to view it on a smartphone. A user-friendly intranet within your smartphone is an excellent way to encourage communication by providing first-hand information to all employees, from desk to deskless. It will also improve company culture by allowing employees to access the information they need in the handiest format.
Today is the day to start your DE&I Program
Diversity, equity, and inclusion are not just observed during occasional days. It is an ongoing and progressing initiative. A proactive approach to instilling diversity, equity, and inclusion at work will benefit your entire organization. 75% of organizations with diverse and inclusive frontline decision-making workgroups will exceed their financial targets. Companies that practice gender equality is 73% more profitable and productive. Additionally, Gartner's research says, "differences in age, ethnicity, gender, and other dimensions foster high performance."
It all starts with listening to your employees, which will help to improve your overall work culture. If you are looking for an effective internal communication platform that reinforces an environment in which employees feel empowered to express themselves, try PeopleOne today!