Beyond Email: Why Organizations Need a Better Alternative for Internal Comms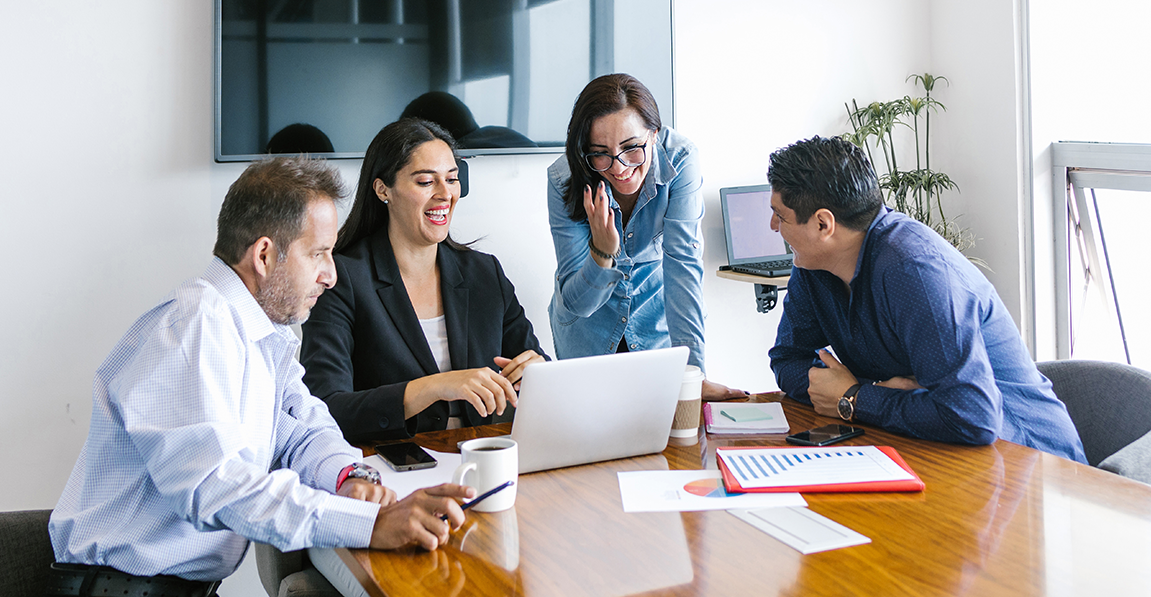 Have you ever experienced drowning in a sea of emails? You arrive at work ready to tackle a to-do list and make progress on projects, but you end up spending hours clearing the inbox. And just when you think you've made progress, you stumble upon an email thread that needed a reply three days ago. Sounds familiar? It's a relatable problem that many employees face, and it can be a source of frustration and stress in the workplace.
Relying solely on email for workplace communication in this digital age is like relying on a landline in the era of smartphones. It's outdated, inefficient, and simply not enough.
Internal comms can take many forms, like the intranet, the email, messaging platforms, and virtual town halls. But ironically, email continues to be most organizations' primary communication mode even when 60.8% of respondents in an employee survey say that they ignore emails at work and 5.7% of respondents say they ignore emails from HR.
In this blog post, let's look at why companies must avoid using email for Internal Comms and what's a better alternative. Let's get started.
Why is Email Still a Popular Choice?
Sending an email is a straightforward process.
It is fast, simple to use, and reliable.
Many business leaders and HR professionals view emails as a formal means of communication in business settings.
It leaves a trail of conversations and interactions, even though it may be difficult to backtrack in the future.
You could attach text documents, images, videos, and zipped folders.
Why is Email Ineffective for Internal Comms?
Frontline workers and contract employees may miss out on internal comms – Email is not always the most effective way to reach every employee, especially those who are not desk-bound and do not have regular access to email. Most frontline workers and contractors may not get crucial company updates if they don't have a company email address. Utilizing a mobile-oriented internal communication solution presents a superior option for enhancing communication and fostering involvement among your frontline employees and contractors.
Here's how a construction company enhanced their productivity & streamlined their communication across the corporate staff and the frontline workers
Email Fatigue is real – According to a study, an employee checks their inbox at least 15 times every day. On average, an employee receives 121 emails and sends out over 40 emails every day. The task of sifting through emails and responding can be quite exhausting. What's more alarming is it takes at least 15 minutes for an employee to get back on a task after pausing to check email every single time. A cluttered inbox also leaves employees stressed, disengaged, and unproductive.
You may end up with several iterations of documents – Email threads with a large group of people can often become confusing. Tracking who has responded to a message or shared files can be challenging, leading to missed messages or duplicated efforts. A SharePoint-based modern intranet with centralized knowledge management capabilities is a better alternative to working with files as it supports real-time collaboration and version control. It eliminates the versioning issues that often arise with email threads.
Employees may overlook an email – It is not uncommon for employees to miss important information due to the many emails they receive daily. Also, if employees receive cc-ed emails that are irrelevant or not of immediate value to them, they may choose to ignore the emails.
Messages can be read between the lines – There is a good chance that the recipient reading the message can understand it in a different way than what was intended. It is hard to know whether the messages are getting through to people.
Why an Intranet is a Better Alternative for Internal Comms and Employee Engagement

An intranet allows you to communicate with employees in a structured and organized way. Here are a few reasons why an intranet is better for internal comms and employee engagement:
1. Interactive Experience
Just like on social media, employees like to stay hooked on interesting workplace updates. A modern intranet platform can satisfy these expectations. It provides a space for employees to engage with the company content, share their thoughts, and connect with their colleagues, just like in their personal lives. For example, you can turn corporate updates into conversations by opening online discussion forums on the intranet to collect employee feedback. Your employees can also interact with remote or dispersed co-workers and conduct polls on work or non-work-related topics.
2. Personalization Reduces the Volume of Irrelevant Messages
Using an intranet as an internal communication strategy, you can help employees filter out the noise and focus only on the most relevant information. For example, instead of flooding the inbox with internal comms, you can tailor the intranet to show relevant announcements and other content related to a category based on their job function or interests. This can help prevent distractions and ensure employees focus on what's most important. They can also find the information they need more quickly and easily without sifting through large volumes of irrelevant content.
3. Centralized Knowledge Hub
Relying on an email communication platform creates information silos in an organization. For instance, when two team members communicate via email, the conversation can get buried in an email thread. Other team members may only have access to the document or conversation if the information is forwarded to them. With an intranet platform, employees can easily access and share important documents, policies, procedures, and other knowledge resources. An intranet enables organizations to capture, share, and leverage their internal knowledge assets better.
4. Enhanced Security
Unlike email, which can be easily intercepted or hacked, an intranet provides a secure platform for storing and sharing sensitive data. This is particularly important in industries that handle confidential information, like finance, healthcare, and legal sectors. With an intranet that allows user-based access controls, employers can ensure that employees only have access to the information they are authorized to view.
5. Insights on Employee Engagement
Unlike email, the intranet allows employers to understand better how employees engage with content. For example, employers can use data such as likes, views, and comments to understand which content resonates with employees. With an intranet, you can identify patterns of employee engagement and refine business communication strategy to create a more engaging employee experience.
6. Mobile-First User Experience
A mobile-first approach to internal communications can improve employee engagement and collaboration. It allows deskless employees to access and respond to messages in real time. For example, using a mobile-first intranet like PeopleOne, employees can easily access important documents and receive company updates from anywhere. In addition, a modern intranet platform allows employees to stay productive in remote locations and engage with others on their personal or company-owned devices.
Conclusion
Effective internal communication is more than just disseminating information from the top down. It's also about creating opportunities for employees to provide feedback, share ideas, and participate in decision-making.
While email still has its place in the workplace, multi communication channels approach that includes a modern intranet platform like PeopleOne can improve internal comms and employee engagement in hybrid and remote workplaces. Switching to a modern intranet platform like PeopleOne can make employees feel like their voices matter. Try PeopleOne today!