Enhancing Employee Engagement with a Modern Intranet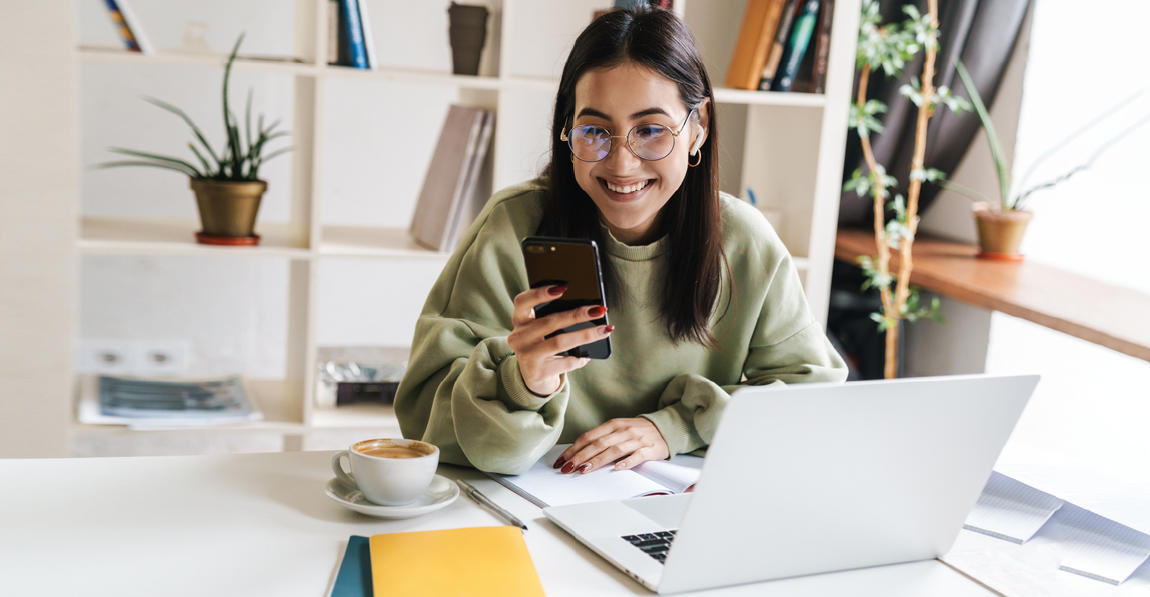 One of the key factors to running a successful business has always been knowing how to keep employees engaged during their work. Now, however, in the age of technology where remote work and spread-out workforces have become commonplace, keeping workers connected and engaged has increased in difficulty. Enterprises are now struggling with keeping their mobile workforce a regular part of their internal communication circle and aligned with their business goals.   
By definition, engagement is the attitude of employees when they do their job with genuine interest and full dedication, while being extremely productive and hitting the company goals. For enterprises, it's an indicator of a trusting relationship between the organization and its employees where the company creates comprehensive conditions for the workers to grow as a professional and achieve self-realization. 
Things like workplace culture can also play an important part in employee engagement. Prioritizing improving the culture of a workplace helps to increase satisfaction and collaboration, while driving down stress within the work environment. However, 76% of workers feel bonded to each other, yet 62% percent of all frontline workers say leadership does not prioritize building culture. 
Unfortunately, because of the increased difficulty, many employers today neglect the importance of employee engagement which in turn, leads to decreased productivity, worse customer relations, and higher turnover. In fact, companies with an average of 9.3 engaged employees for every actively disengaged employee experienced 147% higher Earnings Per Share (EPS) compared with their competition, says a Gallup study. This makes it a priority for CEOs today to find a solution to the problem of digital engagement. 
For many companies today, the answer to their engagement problem comes not in the form of numerous devices and applications, but in the form of a modern intranet, which can handle and optimize the vast array of technologies now leveraged by enterprises.  
 Watch our exclusive webinar on Enhancing Employee Engagement through a Modern Employee Intranet! 
A modern intranet is vastly different from the traditional intranet of the 1990s, which were on-premises software solutions that were very costly to maintain. Modern-day intranets are more adeptly designed to handle the needs of businesses in the digital age, emphasizing access to information, communication and collaboration, and personalization for employees.  
Modern Intranets are growing in popularity very swiftly, with the Intranet Software Market projected to reach USD 36.89 Billion by 2027. The ability of today's intranets to harness the connectivity of the modern world and include social features, collaboration tools, and project management capabilities has helped their rapid growth, as all these can aid enterprises in the quest to drive employee engagement and foster a better workplace culture.  
When it comes to workplace culture, modern intranet solutions make it easy to keep employees in the loop, making sure they feel like they're a part of the team. In the past, an enterprise may have tried to foster culture through an event like an annual retreat, or a monthly award. However, today, culture needs to be fostered weekly, if not daily, to keep employees motivated, satisfied and productive.  
Modern intranet solutions can help keep employees up-to-date on company news with routine messaging and notifications when something major happens. 85% of employees said they're most motivated when management offers regular updates on company news, and organizations that have already implemented modern intranet and use it for social purposes have seen an increase in employee retention.  
Making it easy for workers to access the necessary information when needed also helps improve employee engagement, as they're less likely to become frustrated wasting time. In fact, an IDC study found that data professionals are wasting 30% of their time on average searching for information. Intranets can become a rich pool of information for a company or business, where their employees can find everything from Social Committee updates to the most important documents. 
Finally, modern intranet solutions make it simple for employees to communicate and collaborate, regardless of where they are working from. A modern intranet aims to encourage communication across your organization; teams can have open discussions, leadership can stay in touch, and departments can provide updates on projects. The technology also allows organic knowledge sharing to grow as the person-to-person connections increase and deepen across your company. 
Making your employees feel as though they are part of a team and that their presence in the workplace is necessary is a key factor in maintaining higher levels of engagement. Modern Intranet solutions can enhance the communication and collaboration between workers, while also helping build an exceptional digital workplace culture. Engaged employees mean productivity will increase, profit and shareholder margins increase, and the results in customer satisfaction can skyrocket, leaving your company with a reputation that some only dream of having. 
PeopleOne is a modern intranet solution that fits companies of all sizes. It creates a unique digital workplace environment that brings together all your organization's people-facing processes onto one digital platform that is simple, intuitive, and secure. If you are looking for a robust employee engagement platform for your company, PeopleOne is the solution you need. Try PeopleOne today!