10 HR 2023 Resolutions – Your Passion Roadmap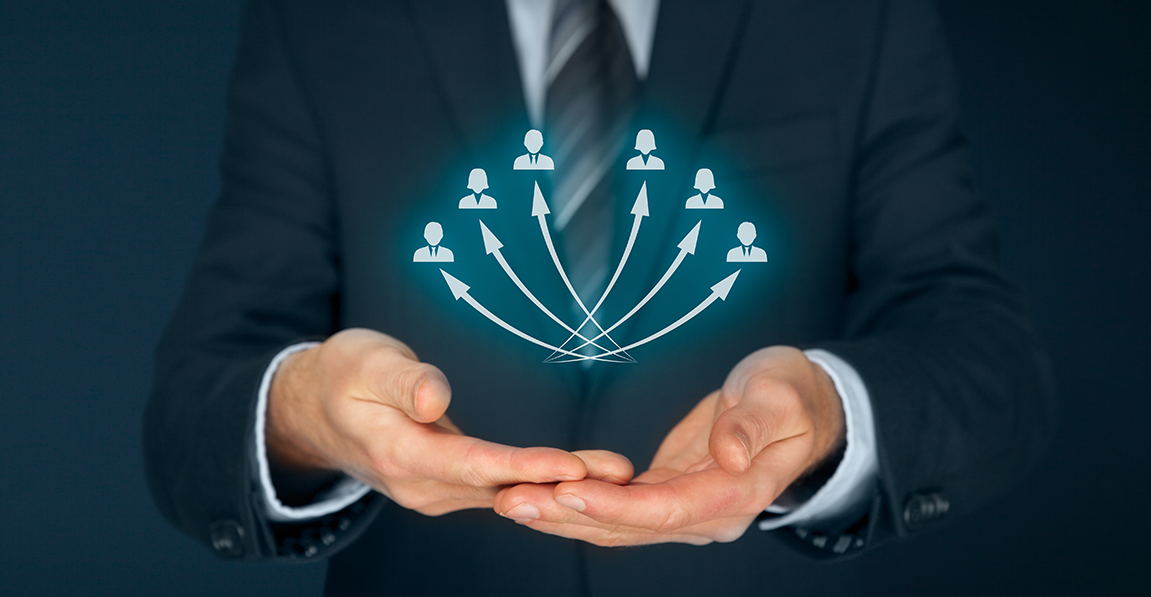 The role of HR has expanded over the years. In the past, human resource professionals primarily focused on tasks such as hiring and compensation. But now, their responsibilities include inspiring employees and creating a high-performing work culture that embraces diversity and fosters inclusion.
As the economy continues to spiral down, the layoffs and hiring freezes happening all over can create a sense of uncertainty among employees. Therefore, HR leaders must strategize to mitigate these adverse effects and keep employees on board and align them with the company's goals. This blog post explores 10 new year resolutions you could make as an HR leader in 2023 to build a positive work culture.
1. Prioritize Employee Engagement   
A Gallup study indicates that companies with highly engaged employees will likely experience 21% higher profitability. Some signs of employee disengagement, such as low productivity or a negative attitude, are easy to spot. But HR professionals must also pay attention to subtle disengagement signs such as quiet quitting and emotional burnout.
An intranet can increase employee engagement and drive meaningful change in your organization. For instance, you could use the intranet to conduct polls and check-in on workplace sentiments. Also, you could open a discussion forum for non-work-related discussions. By creating a platform for employees to share their thoughts and opinions, you can immensely improve work culture and promote peer-to-peer bonding..
With today's employees working from home, from remote branches, or at a client's location, it is key to keep everyone in the loop with a digital workspace that allows employees to get company updates, meet with peers and otherwise socialize with everyone in the company.
2. Bridge Communication Gaps & Promote Transparency
According to Forbes, 80% of employees want insights into how their organization makes decisions, and 87% of job seekers expect transparency in their future workplace. It is crucial for HR teams to regularly communicate important information and changes to employees to make them feel valued and establish trust over time.   
It is equally important to define the channels through which employees can receive company updates or ask questions. These channels may include regular team meetings, company-wide emails, or an intranet portal. One significant advantage of using an intranet over email to communicate company information is analytics. For example, when you communicate critical updates via email, you never know if the recipients have viewed the information. With an intranet, you can measure the effectiveness of your communication and maintain a historical repository of company-wide communication.
Bridge the gap by collaborating with the IT team to boost employee engagement
 3. Advocate for Diversity, Equity, and Inclusion (DE&I)   
Employees from different backgrounds bring in new perspectives, skillsets, and experiences, which can lead to creative ideas and innovation. Companies that take DE&I initiatives beyond policies and programs or headcount outpace competitors and achieve 5.4 times higher employee retention. And 3 out of 4 job seekers evaluate diversity during the interview process, according to Glassdoor. Therefore, HR teams must continue to create a truly diverse and inclusive workplace in 2023.  
For example, LGA Accountancy has a section dedicated to DE&I initiatives on their intranet and encourages employees to celebrate diverse cultures and contribute to social and environmental causes.   
The best way to start your DE&I efforts is with a survey. It can help you identify DE&I issues in your organization discreetly and respond to challenges. Comparing responses to the same questions over time can help you identify problem areas and address them before they affect your business. 
4. Motivate Employees to Reskill and Upskill   
Companies can gain by nurturing talent internally in today's hyper-competitive labor market. According to Gartner's HR trends report, 53% of HR leaders will prioritize organizational design and change management this year. HR leaders can help teams navigate this change by supporting employees to advance in their careers with recertification and upskilling programs. In addition, by future-proofing the workforce with continuous development programs, HR leaders can lower turnover rates and ensure that the organization is ready for future industry changes.   
5. Focus on Employee Wellness  
The COVID-19 pandemic has blurred the lines between our personal and professional lives. As a result, many employees struggled to find work-life balance leading to longer working hours and burnout. This led to an increasing number of women leaving the workforce or downshifting their careers. With remote work becoming the new norm, employers and HR teams must empathize with employee challenges.  
According to a recent report on mental health and well-being, 81% of workers are only interested in working in organizations that support mental health. In 2023, HR professionals can focus on a holistic employee well-being approach. You can prioritize critical areas such as physical, mental, and emotional health, fostering respectful communication and cultivating good relationships between managers and employees to build trust, respect, and employee engagement.  
6. Revisit Your Hiring Process  
Social and economic factors such as the talent shortage and great resignation affect the hiring process. That is why hiring managers must re-evaluate and adjust the process to attract top talent. With the workers without degrees staying 34 percent longer in jobs than those with degrees; HR teams must prioritize skills-based hiring this year. In addition, 27% of Gen Z are expected to enter the global workforce by 2025. Therefore, recruiters can begin this year by tweaking their hiring process for the new wave of employees.    
Another resolution to consider this year would be to digitize and automate repetitive HR tasks. For example, you could automate CV screening & shortlisting, employee onboarding, payroll and time sheets, and benefits management with automation bots. Automating HR activities can free your team to focus on more valuable activities, such as devising staff retention strategies.  
7. Re-evaluate Work Arrangements   
This year, hiring managers and business leaders must look beyond hybrid work or WFH options. As more companies test out the concept of a 4-day workweek, companies that embrace these trends can attract and retain top talent in the coming years. According to McKinsey, workplace flexibility has become increasingly crucial for all employees, especially working parents. Allowing employees to work from home or have a more flexible schedule can lead to better performance, productivity, and employee retention. Therefore, HR teams can listen to the workforce and create policies and procedures to ensure a smooth transition.  
8. Make Knowledge More Accessible
Department-level silos can happen in any workforce. A siloed work culture does not just cause internal problems; it also impacts executives, partners, and customers. In 2023, you can resolve to identify information silos in your organization and devise plans for improving collaboration.
An intranet platform that includes knowledge management capabilities can improve collaboration in your organization. You can use it to encourage employees to securely share best practices and confidential business documents. If you are using Microsoft 365 in your organization, you could leverage SharePoint's capabilities for an integrated employee experience.  By providing employees with access to a wealth of resources and tools in a centralized repository, you can empower teams to perform their job more efficiently and reduce the need for virtual and in-person meetings.
9. Build a Unified Digital Workspace to Enhance Employee Experience 
A study shows that an employee would toggle between apps and windows more than 3,600 times on an average day. This can quickly lead to adverse effects such as boredom and employee burnout. HR and business leaders can reduce these effects by building a unified digital workspace for employees. One effective way of reducing the number of clicks is by integrating your business tools into a modern intranet platform and encouraging employees to kick-start their day in one unified digital workspace.   
10. Prioritize the "Human" Element 
In any organization, the only way to create real change is by humanizing the momentum. So, when employees work in hybrid-remote models, HR leaders must prioritize conversations with every employee, even if that's over a video call.
HR can encourage employees to be problem-solvers in their departments and recognize their efforts in-person or on an employee engagement platform. For instance, you can leverage an intranet to acknowledge great work and make employees feel valued.
In an uncertain economy, HR and leadership teams must keep employees informed of potential organizational changes. Whether your employees want to discuss their career goals or want a raise, listening to their requests and addressing their concerns can build strong relationships.
Maximize your HR initiatives with PeopleOne
As every year, 2023 offers tremendous opportunities and brings in a few obstacles for HR practitioners. However, by adapting to the shifting tides and building a positive culture, HR professionals can make a huge difference in building a workplace.
So, are you geared up for the HR challenges that this year brings? With PeopleOne, a SharePoint-based intranet platform designed to address the challenges of modern workplaces, you can create a seamlessly integrated employee experience. Whether you want to improve communication between geographically dispersed teams or improve employee engagement, we can help you get started on the right track. Try PeopleOne today!