Intro to Creating a High-Performance Workplace Culture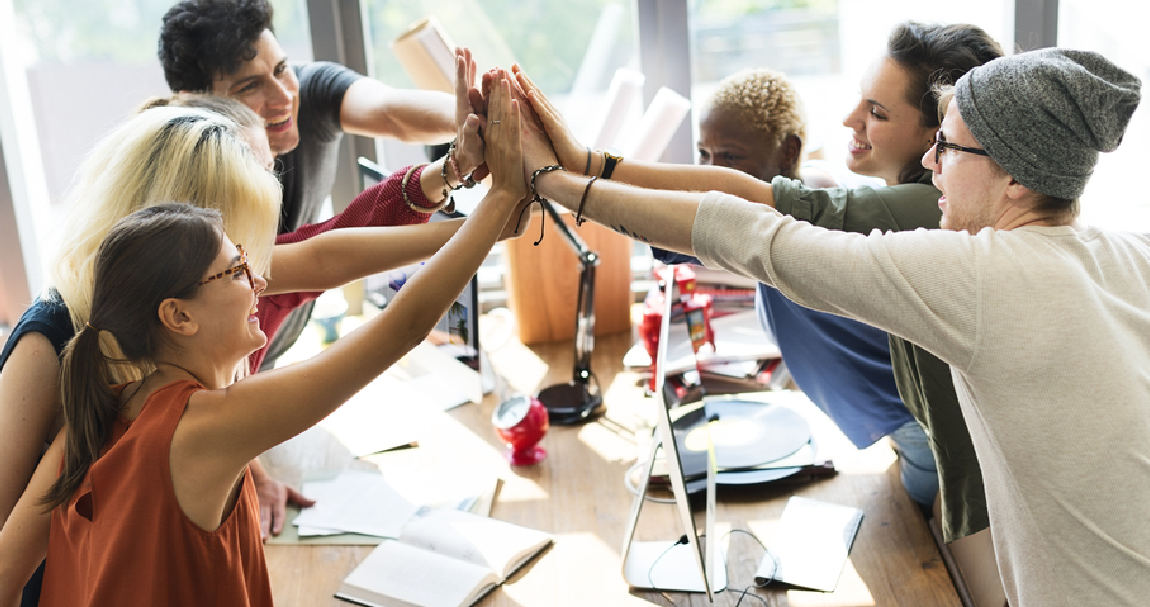 Executive Overview
Digital-first workplaces are cropping up everywhere as companies strive to keep up with the times. In the current business landscape, organizational success depends largely on quickly creating and executing digital strategies. To do this, companies need a high-performance culture that is agile and can rapidly adapt to changes in the marketplace. Developing such a culture in your digital-first workplace is not easy, but five key drivers can help create an environment where employees feel engaged and passionate about their work. Before diving into that conversation, how far has today's workplace culture evolved?
What is Today's Corporate Workplace Culture?
The definition of workplace culture has changed over the years. What was once a more formal and rigid environment is now more relaxed, focusing on employee satisfaction and productivity. In addition, the boundaries between work and private life have become blurry, as technology enables us to stay connected around the clock. The 9-to-5 workday is a thing of the past, and remote working arrangements and co-working spaces are replacing the traditional office. Several factors have led to this change: The foremost of these is the rise of the millennial workforce, as the generation has different work-life balance and job satisfaction expectations than older generations. They are also more comfortable using technology, which has led to the rise of remote working and other flexible work arrangements. What are the key factors that shape today's
corporate and workplace culture
in this rapidly changing environment? And how can businesses create a positive culture that attracts and retains top talent?
Building a Digital-First Workplace
Digital-first is a term that has been thrown around lately, but what does it mean? In a nutshell, it means that your company should be designed so that most of your employees' work can be done from anywhere in the world, using just a digital device with internet connectivity. Without a doubt, digital-first workplaces are the future. Creating a space where your team can primarily communicate and collaborate through digital channels opens up new opportunities for efficiency and productivity. Not only will this allow your team to work more productively, but it will also make it easier for you to keep tabs on their progress. There are a few things to keep in mind when creating a Digital-First workplace:
Make sure that your team is comfortable working in a virtual environment.
Invest in the right tools and technologies to facilitate communication and collaboration.
Create a culture of trust and transparency where employees feel engaged and connected to your workplace.
But what are the challenges we face when building a 'Great' Digital-First Workplace Culture?
The Challenge
The digital workplace is all about creating a culture where employees can work productively from anywhere. But, as we all know, building a great digital workplace culture is not easy. It's hard because it touches all parts of the organization, and it's hard because it's a continuous journey, not a destination. But, as the adage goes, culture eats strategy for breakfast. And if your company's culture isn't ready for digital transformation, your strategy is likely to fail.
Conclusion
Eleviant developed a webinar featuring workplace experts Raul Guerra and Ritwik Bose. Attendees received an overview of the five key drivers for a high-performance culture. They shared actionable insights that would help foster those metrics in real-time, helping create the right environment for teams to succeed in an ever-changing digital world. If you want to know more about the Five Drivers of a High-Performance Culture, you need to tune in to this
on-demand webinar video
. You might need a little more than luck building a Digital-First Workplace that can benefit all your employees, be it in the office or frontline!