Why PeopleOne Is The Best Digital Workspace And Employee Engagement Platform?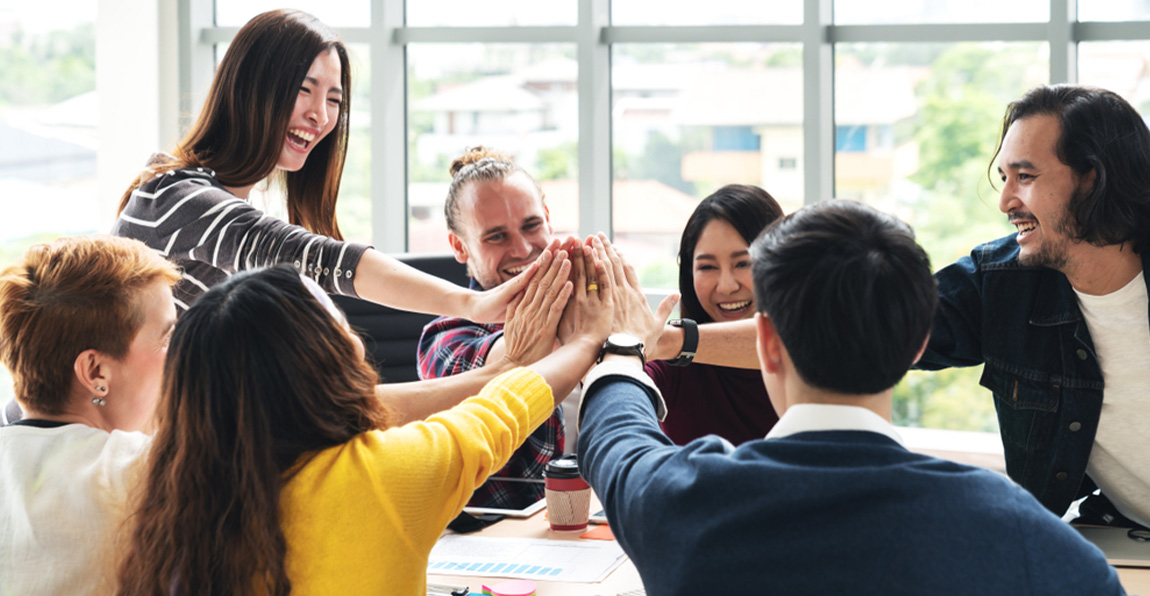 We have a generation of people working from a distributed geography for the first time. This generation has seen various changes concerning the active lifestyle and will continue to keep updating itself in a way it is going to connect to its workforce. People are working from many countries in today's scenario, and the need to coordinate their work is a big challenge they face. The same challenge occurs for people who are located in the same location too. Due to their work requirements, people have to work from different places in the same city and still have perfect coordination.
Once bustling offices have few empty desks now, and during this pandemic, we saw that it got converted to empty desks. This trend might continue with the increasing emergence of digital tools. It would be an environment where people are situated in different demographics but connected via digital workspaces to make them work more efficient.  
Why PeopleOne? 
There are a lot of advancements happening to connect the globe digitally. Specifically, in the digital workspace area, we have several solutions to overcome the challenge of connecting people digitally. PeopleOne does an outstanding job in creating a digital workspace and providing an employee engagement platform. There are a few reasons why it stands out from the crowd. Let us see them in detail:    
Digital does not mean humans have turned robots 
Employees are more and more turning towards digital workspaces due to the ease in working and connectivity it creates. That does not mean humans have lost the need to connect to other human beings during their work time. Our core of wanting to be a social animal will never die irrespective of our advancement with technologies. 
The less engaged the employees are we can see their tenure with that particular organization reduces. It reduces the stay's longevity and the efficiency of work during their term with the specific organization. This will lead to reduced productivity and unhappy employees in an organization. Eleviant Technologies came up with a brilliant solution to bridge this gap and create the best environment for people to work.  
PeopleOne is a platform that was curated with much care and concern so that people stay engaged during their work though they are working from different places and geographies. It is created to enhance overall productivity and at the same time, to enhance the working mood of an employee. The solution made it easy for every company to adapt to the changing workforce habits and increase employee engagement levels. Many solutions are available in the market for this purpose. Still, PeopleOne stood out from every solution present in the market due to its interactive nature, cost-effective attribute and entirely customizable features that any company can adapt with. Whatever was the industry domain, PeopleOne was a solution that every organization could adapt to and transform their employee base into an efficient digital workforce. 
Mobile is the new workstation 
Employees have the ease to access their work updates via smartphones. With the ever-increasing consumer market, every human worldwide is buying digital accessories, and especially mobile phones are the most trending market. With that said, every employee expects their work to be integrated with the mobile platforms to view all their updates on the go and stay connected with the rest of the organization instantly! 
PeopleOne is a mobile-first solution apart from being the browser-based application. It has excellent features and has a beautiful and engaging UI on a mobile platform. It has integrations with various company collaboration tools like Microsoft Teams that can be accessed on all platforms.  
Outstanding features at the best pricing 
PeopleOne comes with a defined set of features that cater to HR, IT, Facilities and Business Teams. The hierarchy of permission and approvals are well defined. It is easy to work with and at the same time treat to the vision, and it enhances the productivity of employees in a digital workspace solving the main problem identified with the growing needs. It is offered at the best pricing and customizable features based on the specific organizational requirements and provided with consultation from our team of experts. 
Experts are always available to clarify the client's queries and provide an excellent end to end support. Let it be the holiday calendar, the listing of wellness programs and tips,  corporate social media, giving Kudos to top-performers, and interacting directly with the leadership. PeopleOne offers an intuitive employee engagement platform. 
PeopleOne is used to welcome a new member and make them feel like part of the team and simplify interaction. It is a forum where the recognition and acknowledgement of talents are recognized at all levels. This will shift the dynamics of the whole organization by raising the employee's morale. Surveys, Polls, Blogs and meetings are officiated on this platform, making life easy for every employee.  
Whether it is document sharing or expense management, and essential features that give an extra edge by considering the employee welfare first, we've covered it all in PeopleOne. Let it be carpooling that makes life easy for an employee to seating locations and guest house bookings; everything can be customized based on the organization requirements. Name it, and PeopleOne has it as a module for you.  Such is the dynamic role of PeopleOne in seamlessly transferring the workforce to the digital workspace and engaging them to the fullest. PeopleOne, with its growing demands, has been able to reach out to many and gained the trust of global organizations in a short time. Big names like PwC, JK Fenner, Thermax, INOVA GeoPhysical, Linde, Vedanta, AIDS Healthcare Foundation, and many more clients enjoy the benefits of PeopleOne on a day to day basis.  
What are you waiting for? Contact us and get a free demo on PeopleOne to engage your employees, improve your productivity and be the part of our all smiles organization.