One Hidden Gem In Your O365 Subscription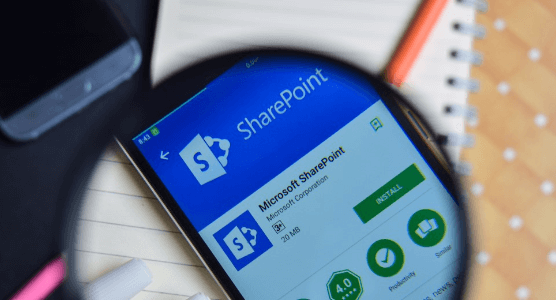 You've decided to use Office 365 for a reason. Maybe it's because Microsoft is a company you trust and believe in. Maybe it's because you are looking for mainstream products that everyone knows how to use.
Whatever reason you've found yourself as an O365 user, are you making the most out of your subscription package? Many of the most common applications used are Outlook (email), Word (blogs like this one!), PowerPoint (presentations) and Excel (numbers and such).
However, there's a whole host of emerging apps Microsoft is developing. Microsoft Teams, for example, is bringing teams together and enabling easier collaboration on projects. And OneDrive is giving employees plenty of space to store and access their documents on the cloud.
All of these tools are integrating with each other to provide a seamless experience for you. In order to get the most out of your apps, I want to talk about a powerful app in the O365 suite called SharePoint.
The Employee Experience Reimagined 
Have you ever wished you could have a single place for your entire company to come together?  A special meeting place where information could be shared and conversations could happen freely?  I'm not talking about the lunch break room. But rather a digital intranet.
SharePoint is your company portal for employee engagement.
You have everything you need: Your people, your customers, your recipe for innovation—now bring it all together. Defined, SharePoint is an all-in-one software package for intranets, content management, and team sites.
Originally created as a document management system, SharePoint has expanded its functionality into a full-blown content management system with a myriad of features. Operations love it for file architecture.  IT love it for security. Leadership love it for top-down communications from one to many. And employees love it for convenient and easy access to the resources they need to do their jobs.
Bringing people of all skills and departments together under a single roof is a major challenge in organizations. 55% of businesses think that stronger engagement would improve their ability to either retain, recruit or carry out succession planning, according to a study by CBI.
As an Office 365 user, your SharePoint lives in the cloud making mobility a powerful perk to use. We live in a digital world where people need to be ready to respond quickly in times of crisis. When deadlines are looming or client problems arise, employees are equipped to respond swiftly.
No one SharePoint is the same. Each company has its own aesthetic look and feel.  With over thousands of additional modules and apps to add to your company SharePoint, you can customize it to fit the unique needs of the business with the help of a developer.
The best feature of SharePoint is of that there's no additional cost because you are already paying for it. There are other options on the market, but it just makes sense to use a software package with a trusted partner whose already bringing success to millions of other companies.
47% of HR leaders cited employee turnover and retention as their top challenge, according to a report by SHRM. Put yourself in your employees' shoes and see if they would benefit from a single place to access important documents they need, talk to fellow peers and build comradery, and be able to see the bigger picture where their contributions fit in.
Taking The Next Big Step 
Learning is an ongoing process and there's plenty more to read up on. If you want to explore a specific use case for each company department, you can check out Microsoft's Productivity Library. For more in-depth training on the SharePoint software itself, take the courses online.
With a near finite amount of choices to customize your SharePoint site, it can be helpful to leverage a partner in optimizing and developing a robust solution for your employees.  Powerful modules like social networking and LMS are just a few ways to improve experiences for your employees.
PeopleOne works directly in SharePoint and knows a thing or two in custom development. Our solution turns your Office 365 into an all-in-one digital employee workplace so you never have to use a different tool again.