Mergers, Acquisitions, and Employee Engagement: A Guide to Harmonious Integration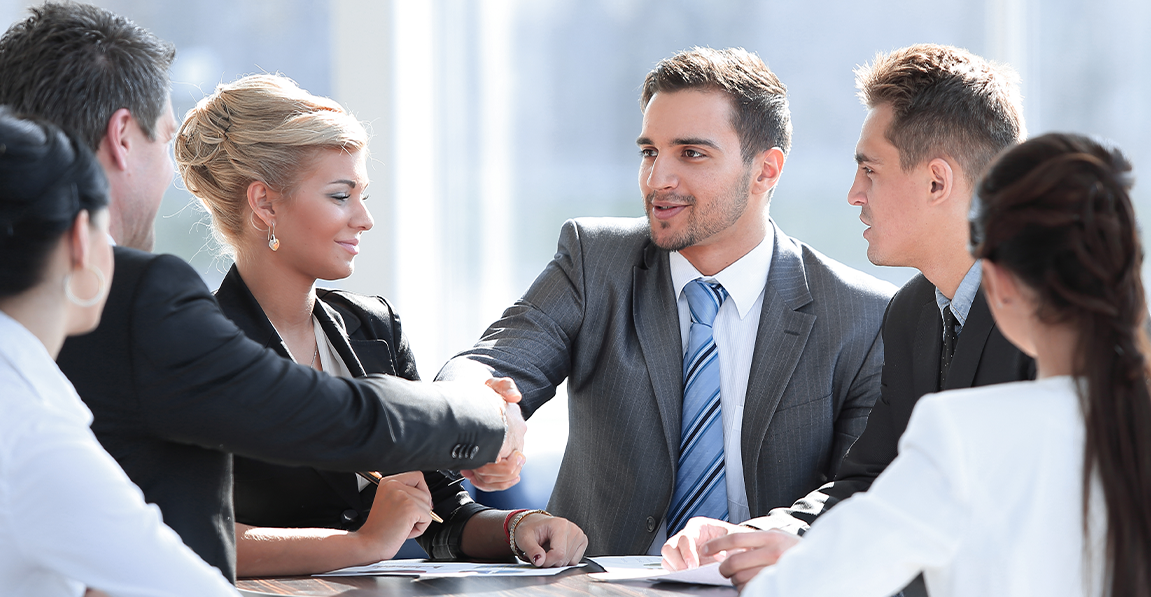 Mergers and acquisitions (M&A) are strategic moves that can propel a company to new heights. They can help gain additional distribution, capital, access to patented processes, or simply broaden the customer base. However, while the financial and strategic aspects of M&As are often discussed, the human component, particularly employee engagement, is equally critical. At times like these, employees are often overwhelmed with uncertainty, doubt and actively look for other career opportunities. It falls in the HR leaders' hands to not lose invaluable talents in the process of expansion.
In this blog, we'll discuss how an M&A impacts employees, the role of an HR leader and the strategic tips on how an Intranet can be used to boost employee engagement during M&A.
The Impact of M&As on Employee Engagement    
M&As are times of significant change and challenge for employees as they adapt to new processes, leadership styles, and cultures. According to a report by Aon, the proportion of highly engaged employees remains mostly the same during these transitions. However, the percentage of actively disengaged employees increases substantially. This is because M&As involve joining two cultures and processes, which can create friction and stress.   
Employees may perceive acquisitions as a transition where some may benefit more than others, potentially influencing their engagement levels. Therefore, it's crucial to understand these transitions' effects on your employees and devise strategies to minimize any adverse effects. 
The Role of HR During M&A 
The HR department plays a pivotal role during M&As. They deal with the human component, certainly the most valuable in any company. HR departments are tasked with some of the most challenging pieces of the M&A puzzle, including managing employee benefits, which are bound to be at the forefront of employees' minds during a merger or acquisition.   
During the M&A process, certain employees may hesitate to adjust to the new work culture, resulting in a significant culture conflict. It is a common human tendency to resist change. As M&As bring along with them an element of apprehension and change for the employees of both merging companies, Human Resources in both organizations should act as a reassuring factor and take measures to smooth out the transition process for employees by; 
Increasing employee confidence by assuring job security, new roles, and responsibilities.

 

Providing employee training to adjust to change and the new organizational culture.

 

Brushing away employees' worries and uncertainties through open talk.

 

Expounding on the organization's post-merger hierarchy structure.

 

Explaining how the joint venture will benefit each employee.

 
Maintaining efficiency and balance by selecting leaders from both organizations.

 

Providing timely feedback and announcements during the merger and acquisition process.

 

Providing orientation classes on welfare programs, salary, benefits, and company regulations.

 
Enhancing Employee Engagement with PeopleOne 
PeopleOne can be a valuable tool in bringing two companies together. It offers a platform where employees can access essential information at their convenience, establish communication with others, initiate and participate in discussions, and help achieve their work goals effectively.  
Here are some ways HR leaders can enhance employee engagement with PeopleOne during M&As:  
Building a Positive Work Environment: A positive workplace is crucial after a merger. HR leaders can use PeopleOne to facilitate a work environment that is positive, supportive, and motivational. It can serve as a centralized communication hub, providing a platform for employees from both companies to connect, share information, and collaborate.   
Leadership Integration: Merging organizations with different leadership styles, structures, and decision-making processes may present challenges. However, with PeopleOne, the HR team can ensure that integrating leadership teams can be as smooth as possible.  Our platform provides opportunities for leaders from both organizations to communicate and collaborate. They can share their vision, address leadership-related concerns, and align on decision-making processes. Leadership blogs, webinars, and Q&A sessions on the intranet can help foster trust and transparency among leaders and employees. 
Encouraging Digital Collaboration: By feeding employee information in PeopleOne, HR leaders can help employees easily find other teammates' contact information, establish communication with them, initiate and participate in discussions that promote dialogue, help build relationships, and foster a sense of unity between the merging entities. These sessions empower everyone to freely express their thoughts without fear of being judged. One of our clients, LGA, shared that after the merger, one of their Partners was looking to adopt a dog and the discussion board helped him find a rescue dog Zuko! A successful collaboration can promote the strengths of its employees.  
Promoting Knowledge Sharing: HR leaders are crucial in promoting seamless transitions during M&As. Employees might feel uncertain and puzzled during times like this. Through PeopleOne, HRs can share timely and comprehensive information to alleviate uncertainty and foster a sense of trust and engagement among employees. PeopleOne gives every employee easy access to the necessary resources like information about the culture & values of the merged company, clarity on job security, retention plans, the integration process and timeline, benefits, opportunities for growth, skill enhancement, and new policies to adhere to. This approach fosters smooth integration by equipping employees to navigate the complexities of the M&A and promotes a cohesive organizational culture.  
Integrating Cultures and Teams: M&As often involve bringing together teams with distinct organizational cultures. HR leaders play a vital role in promoting cultural integration. And with PeopleOne, they can feature employee profiles, team-building activities, and shared spaces where employees from both organizations can interact and ping kudos to teammates for their personal or professional achievements. This can help foster a sense of belonging, understanding, and alignment between the merging entities.  
Facilitating the Ease of Training and Onboarding: HR leaders are responsible for training and onboarding employees joining the merged organization. By using PeopleOne, they can train employees by uploading training materials and sharing resources like online courses and interactive modules to help new hires familiarize themselves with the company's values, processes, and tools. Additionally, you can provide access to mentorship programs and knowledge-sharing forums to facilitate learning and integration.  
Ensuring Proper Compliance and Security: During M&A, ensuring compliance with legal and regulatory requirements is crucial. It is the HR teams' responsibility to collaborate with cross-functional teams such as IT, Legal and ensure that the employee information is secured and compliant. With PeopleOne, they can feature dedicated sections for compliance-related information, policies, and guidelines, helping employees understand and adhere to the newly merged entity's compliance standards. Moreover, PeopleOne can enhance data security by providing access controls, secure document sharing, and encryption measures. And the best part is that the data is owned and stored by the organization's tenant, which gives better control and governance. 
Wrap Up 
In conclusion, while M&As can be complex and challenging, with the right strategies and tools, they can also be an opportunity to enhance employee engagement and collaboration. Companies can ensure a successful and smooth transition by understanding the impact of M&As on employees, managing employee benefits effectively, and leveraging platforms like PeopleOne.