How Intranets Can Help Manufacturing, Energy, and Construction Industries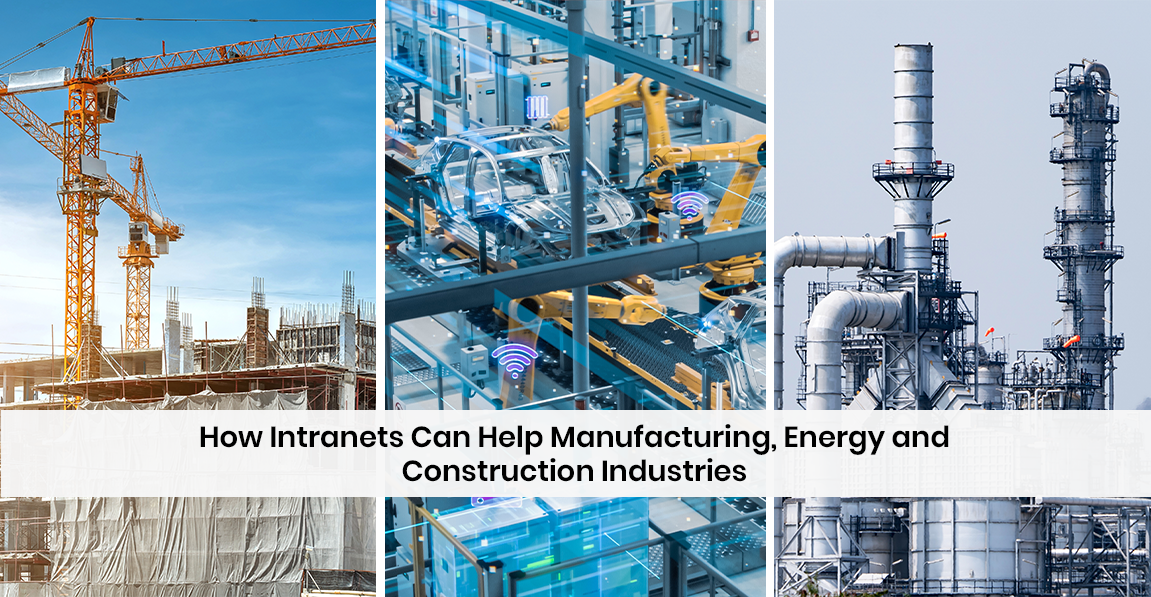 Unless the 'silent treatment' is in the official company policy, there is no sensible reason not to have better communication channels within a company. Communication is the sister of leadership and a company that does not have effective communication channels is destined to die a silent death.
Intranets have made the labor of communication between employees easier than ever. A custom-built intranet is invaluable to an organization because it is the simplest and most effective way to accelerate productivity and collaboration.
SharePoint Intranet
SharePoint is a web application platform that packs a wide array of capabilities like custom developed apps, hosting sites, communities, content management, publishing, business insights, consolidated workflows, and document management under a single hood. There is no other tool out there capable of accomplishing such a wide array of tasks.
For meeting the objective of this post, let's look at how a SharePoint Intranet can be beneficial for manufacturing, energy, and construction industries, respectively.
Improved Safety
SharePoint can radically change the safety culture in heavy industries because it can make the communication process so much easier, Here's how SharePoint can help:
Communicate safety procedures easier and faster
Hold online conferences/training programs to train employees
Maintain repository of instructional videos for employees to look up
Accelerated Decision Making
Big projects usually come with a set of sensitive information attached to them, which if compromised, can be disastrous to an organization. For this precise reason, the certainty of complete data protection is guaranteed with SharePoint, as all the content housed in the Cloud is virtually inaccessible to people without proper authorization.
Data is presented on a variety of dashboards with the option of generating custom reports. The right information going to the right people at the right time accelerates decision-making and improves workflow.
Collaboration
It is almost a moot point to talk about the importance of ease in communication in a team project. SharePoint's array of creative collaboration tools allows users, to contribute ideas to the project with ease and as a result, improves decision making, which can be a bottleneck for a multi-group projects.
Users have the ability to search within documents, filter using meta-data and export them to other applications if necessary.
In the heavy industries, employees often need to work with sub-contractors and teams from other companies. SharePoint's document management system makes the communication process easy as possible.
Increased Productivity
The dynamic nature of a project requires tools that are nimble and easy for the user to respond fast in case of any ad-hoc needs that always tends to pop. SharePoint was specifically designed to make the aforementioned process as comfortable as possible, even if the user is a novice.
Custom applications like ERP, BPM, and report management systems can be created using SharePoint which are essential to any modern business. The inherent value of these tools translates into tangible improvements in efficiency, cost savings and the all the good that comes with it.
If you'd like to know more about PeopleOne's comprehensive SharePoint services.