Comms Platforms for Field Services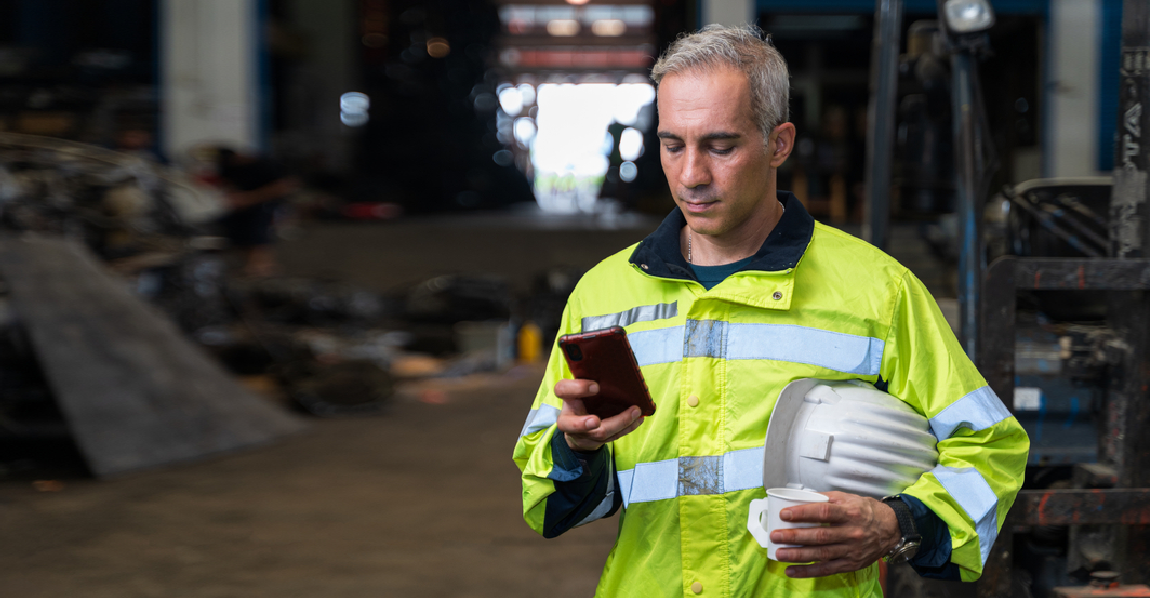 To Remain Outstanding in Their Field, Field Service Companies Can Greatly Benefit From A Mobile Solution, Simplifying Teaming Up From Anywhere
Efficiently running any business is a significant undertaking, but the job automatically becomes more complicated when it comes to running a field service management business. Field services is the management of a company's resources employed at or en route to clients' property, as opposed to company property.
This involves scheduling work orders, dispatching technicians, tracking labor hours and job status, and invoicing. Common examples of field service businesses include repair and maintenance, customer support, inspections, and consultancy.
Although, coordinating with technicians, sending out invoices promptly, and managing inventory becomes more complex and complicated when part of the business is on the road. Even as we enter a digital age, surprisingly, 52% of companies still use manual methods for most field service tasks.
However, some field service organizations are turning to technology, looking to add ease, optimization, and automation to their daily process through digital transformation. For these companies, many are finding the answer to their problems in communication platform solutions.
These platforms offer a range of vital functionality such as voice and video calls, instant messaging, document sharing, conference calling, collaboration, and more. Employees have access to this through an integrated suite of software.
The technology is already blossoming in a relatively short time, as in 2021, the global cloud communication platform market was already valued at USD 2710.5 million. The market is expected to grow, alongside business technology use, at a CAGR of 14.1% from now to 2028, with estimates putting the 2028 market value at USD 7020.9 million.
The rapid growth is not surprising, as the technology is highly beneficial to modern-day enterprises, offering an abundance of enhanced use cases in the field services industry alone. For example, manually scheduling can lead to errors, lost efficiency, and extra time on the road for your technicians. But, when leveraging a communications platform, enterprises can strategically plan out each technician's schedule to minimize driving and backtracking. This optimizes the amount of time technicians can spend on appointments rather than travel.
On top of this, one of these platforms can also enhance tracking, both physically and analytically. The technology ensures that an enterprise's sales and customer service team can easily monitor their technicians' progress and location via mobile FSM platforms. With these updates, an in-office team can update customers accordingly. They can let customers know if their technician is running early or behind and efficiently facilitate a clear line of communication with customers.
To go with this, a communications platform can improve the quality and accuracy of a company's metrics by automatically tracking them. This saves time and increases efficiency while also providing detailed field service performance metrics on everything from average appointment durations to the time technicians spend driving.
Finally, a communications platform can help empower field services employees, the most critical part of the field services chain. Employees will have the tools they need to perform their jobs better. For example, a sales team can quickly access details about previous sales calls, which technicians were sent out, and what previous fix resolutions were.
The same is true of the field service technicians. When they can access data about previous service calls from the field, they can make more well-informed decisions and better troubleshoot issues.
At PeopleOne, we see the potential of communications platform technology for the field services industry and how revolutionary the solutions can be for enterprises, employees, and consumers alike. This is why we offer our services as an all-in-one digital solution combining all the elements of a digital workplace under a single roof. By using Microsoft Office 365's SharePoint, PeopleOne empowers all members of an organization to communicate, collaborate and connect better.
With the PeopleOne platform, field service enterprises can enhance their inter-business communications, allowing you to reach out to your entire workforce with up-to-date, insightful, and targeted content. Desk and frontline workers can also confidently access the right information in the right channels.
Our platform can also help improve productivity and collaboration, with easy access to tools that help companies reap benefits from the Intranet workplace. Automated workflows and API-based integration to connect with third-party tools and apps across your digital space can keep collaboration between employees simple yet full of creativity.
Overall, communication and collaboration will only become more critical to field service enterprises as new technology, and other innovative applications continue to be adopted into the industry. PeopleOne is here to provide a platform that keeps technicians and employees informed and prepared, enterprises efficient and competitive, and most importantly, consumers happy.