How To Make Your Distributed Employees More Productive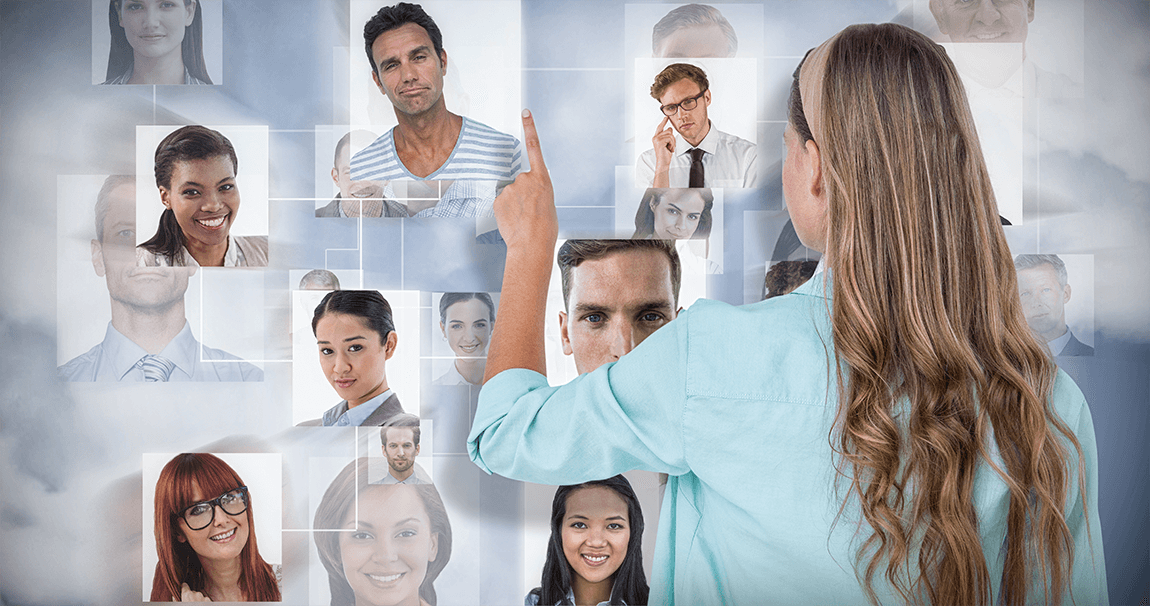 Employee Engagement is the #1 challenge HR teams are trying to solve. Employees are the lifeblood of your organization.  They make things happen. So when someone becomes sick, shows up late, or doesn't deliver results on time (or at all), it becomes problematic for the company.  After all, you are paying them for their time.
An estimated $675B annually is lost in companies because of poor employee productivity.
Fortunately, as a leader in your organization, there are actions you can take to increase productivity in the workplace. When you use these tactics, you can achieve higher profits, better morale, and an overall better work environment.
1. EQUIP EMPLOYEES WITH THE RIGHT TOOLS
A miner needs a pickaxe to find diamonds. A pastry chef needs an oven to bake bread.  Every job has a certain set of tools employees need to succeed.
About 40 percent of workers say they leave a company because they lack access to state-of-the-art digital tools. Retain your employees by giving them the tools they need.
To start providing best-in-class tools, look at communication and collaboration software to facilitate in-house interactions. When you have teams spread across time zones, email tag is the LAST position you want to be in.
Office 365 members can use Microsoft Teams—a great tool to have video and text conversations, store and share files, and even project management planning. Intranet solutions like PeopleOne work with SharePoint to field all your work activities in a single place.
But tools are only good as the people that use them. To get the most of out the tools you'll need to educate your team.
2. PROVIDE TRAINING AND MENTORSHIP
If you were dropped in the middle of a forest with nothing but tall trees in all directions it would be pretty hard to find your way out to civilization. Walking in any direction might take you further away from your goal.  But what if you had a trail of breadcrumbs to lead the way?
Business networking site Linkedin shows that 94 percent of employees will stay at a company longer if it invested in their development. That means practically everyone in your department is craving some level of growth. Some tips to assist:
Set aside time throughout the week to listen to your employees struggles and brainstorm together ways to tackle problems with solutions.
Find time once a week to conduct a workshop to educate them on trends, topics and introduce new ideas in their field.
Build out a learning and development program to engage employees on a regular basis. One that is self-paced and allows your employees to see their progress.
There are even workplace packages software like Udemy and Gallup that can assist in personal development and growth.
Employees definitely want opportunities to grow and become experts in their craft.  But there's a balance to hand-holding and a point where you need to let go and let your employees fly on their own.
3. DON'T MICROMANAGE
Work should NEVER be a place of confinement where employees feel restricted in their activities.  This stifles creativity and innovative thinking and prevents projects from getting done on time, and ultimately creates animosity with subpar performance. The last thing you want is to be the enemy to those working under your supervision.
Distributed workers need you to trust in their ability to get the job done right and on time. You can avoid frequent update requests and appreciate their personal style by not holding them to your own standards.
Four strategies you can use to avoid micro-managing are:
Get over yourself. You may be a very talented artist, programmer or sales speaker. But when you become a leader you have to let go of your ego and have faith in your employee's abilities. Stop trying to do the work yourself and instead foster mentorship and encouragement with their efforts.
Let it go. They difference between managing and micromanaging is the keyword "micro". You need to let go of the details and focus on the bigger picture. Remember your energy is better spent on the overall strategy and objectives of the business. Delegate tasks to your employees and allow them to articulate the finer details in their work.
Give the "what" not the "how". Your expectation of work should be focused on the results.  Employees work in different ways and you must accept that a process that works for you, may not necessarily be optimal for someone else. Allow them to find their own path to success.  At the end of the day, as long as a salesperson meets his quota, it doesn't matter how he did it.
Assume Positive Intent. Give your employees the benefit of the doubt by accepting their action and work comes from a place of good intentions. When you communicate trust and optimism about your employees ability to achieve success, they feel more confident in their ability and perform better.  Be sure to define what success looks like, provide all the resources to meet the conditions, and give credit to your employees for their hard work.
4. CELEBRATE THE WINS
It's a common tradition for an Olympic athlete to receive a medal after winning a championship. Or when a sports team scores big they gain a trophy. People love to be recognized for their efforts universally.
Celebrating work milestones is equally important. 86 percent of HR leaders say an employee recognition program benefits employee relationships.
Teams are motivated to continue delivering good work when they are unified around a positive outcome. Celebrating the wins remind everyone that good things are happening in the company and allows them to connect in ways that aren't just work-related.
There are plenty of ways to celebrate:
Use verbal praise
Provide written praise
Host a party or event
Give a bonus or tangible reward
5. COMMUNICATE OFTEN
Unlike face-to-face conversations, distributed work brings major communication challenges for employees, especially cross-region.
Consider one scenario where you manage an off-shore team in India from your US office.  You have to account for religious holidays, time zone differences, and cultural differences to name a few.
Poor communication is costing companies collectively $62.9M per year in lost productivity and this can be attributed to both external and internal noise. Imagine the last time you were in a web conference listening to a speaker.  What are the chances you are multi-tasking with email, your text messages, or thinking about what's for lunch?
To better communicate with your distributed employees, here are some strategies.
Schedule regular meetings that are short. This gives employees a chance to establish repertoire with each other, hear what's happening across the company, and address issues in real-time.
Repeat often. Sure, people paying attention initially might be annoyed. But those who miss the message the first time will be sure to thank you.  They say three times is the charm.
Use multiple channels. It's a good idea to share your information orally and follow-up with the most important points in a written form.  Taking meeting notes is important because it serves as a historical footprint on past experience. People consume and retain information differently and science has proven repeated exposure to a message can solidify it in their minds.
Have 1-on-1 sessions. Some communication requires special attention where you can connect directly to your employee's needs.  You don't have to be their best friend (although research has shown best friends in the workplace result in 63% increased engagement), but do spend the time to get to know each member of your team on a personal level.
6. WORKPLACE FLEXIBILITY
Distributed work is flexible in its nature because of mobile employees.  Those employees are enjoying reduced occupational stress.
Part of being flexible is in the hours and location offered.  If you want your employees to be more creative, energized and productive then you need to embrace this lifestyle. Successful companies like Dell, Humana, Sodexo, and Appen are proof that flexible work is the future of the workforce.
IN CONCLUSION
The most productive companies in the world are workplaces with high employee retention. As a distributed workplace, you must manage and engage your employees so you don't lose them. You can equip them with the right tools, provide mentorship and training, and celebrate their wins when they arise.
Communicate often with your employees and engage through multiple channels so they feel connected and understood.. And you have to collaborate as a partner and not a dictator.  Finally, your employees need flexibility in their life, not chained to a desk so give them the space to be their best self.
Keeping these productivity tips in mind, you've got some work to do yourself!
"The single biggest problem in communication is the illusion that it has taken place." – George Bernard Shaw